Travellers Secrets
Is one of the most successful independent Northern Ireland Travel Agencies. We pride ourselves in providing the best possible travel advice and service, and are constantly striving to find the best deals for our customers.
We provide a wide range of services:
City Breaks
Flights
Hotels
Car Hire
Ferries
Cruises
Weddings
Honeymoons
Tours
Activity Holidays
About Us
As an independent agency, we are not limited to specific tour operators, and we will offer you the best deal at the best price, taking into consideration your personal requirements and preferences.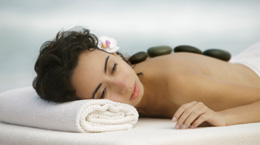 Our in-house flight specialists are second to none for organising long haul, multi destination worldwide flights at value prices. We offer assistance with visa applications and waivers, and are always at hand when flight changes and reschedules occur.
Our knowledgeable and friendly staff are well qualified and well travelled, and their 'secrets' are yours for the asking - hence our name!
Contact Us
If you have any further queries about any of the holidays listed on this site CALL US ON 02841753777 or use the form below.